Browsing articles in "Environment"
In the run up to the New Year I'll be listing the top 10 environmental villains of 2011 in reverse order.
10. Donald Trump. Who? American billionaire business magnate, property tycoon, on off candidate for President of the United States and proud owner of one of the world's most talked about bouffant hairstyles. Why? His ruthless efforts to build a golf course on the Menie Estate in Alex Salmond's Aberdeenshire constituency in the face of opposition from conservation bodies, residents and the council showed how easy it is to destroy a Site of Special Scientific Interest when you can dazzle politicians with controversial promises of jobs. The struggle became the subject of a film in September called You've Been Trumped.



9. Tesco. Who? Biggest supermarket in the UK. Why? Despite the recession the supermarket giant which this year notched up profits of £2.55b or £4,800 a minute announced with its rivals in December the biggest store opening programme in its history. If all the plans are approved the UK's supermarket chains' trading space will increase by almost 50% to about 1,200 hectares or the equivalent of 500 football pitches. Environmentalists and Tescopoly, the campaign group, believe the result will be "Tesco Towns" in which competition on the high street and many more thousands of small businesses are driven out of existence.
Read more >>
A highlight from my latest trip to the Maldives was being able to film a joint attack by black tipped reef sharks and jack fish on a school of bait fish. At this time of year the shallows around the Maldives are home to large schools of bait fish which inhabit the waters just off the beach to escape predators. The top predator on the reef is not the black tipped reef shark but the jack fish who are aggressive hunters and constantly patrol just offshore.  When an opportunity presents itself they swim at high speed at the school of fish and attack them head on with the sharks in tow. In this short clip they have isolated a small ball of bait fish against the groyne and then proceed to eat them. In their desperation to escape some of the bait fish jump clean out of the water. Watch out for the heron who flies in hoping to get in on the action.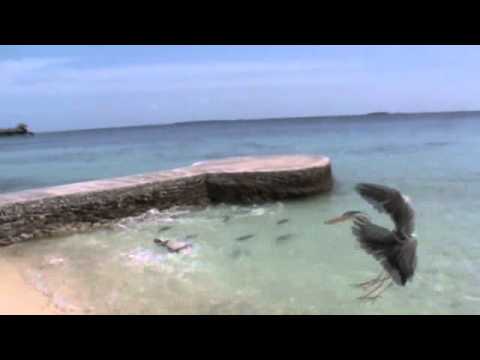 Nicholas Milton
I am a marketing and communication expert with over 20 years experience. Over this time I have campaigned on issues I feel passionately about - conservation, climate change, racial equality, land reform, rural poverty and most recently international development. I am also a successful freelance journalist and have been published in the Guardian, Times, Daily Telegraph and the Independent.
Contact details
Email: nicholasmilton@hotmail.com Telephone: 0044 7880 622059
Subscribe to my blog