Browsing articles in "Blog"
Today I met a really inspirational group of women in Rwanda.
Women those lives are hard but who working together have achieved a lot with your help.
In Rwanda many poor women don't have access to banking services. To help them save money emerge poverty free working with our partner Strive have set up a project called Village Saving and Loans.
Its a simple scheme. Fifteen women get together to form a small co-operative. After proving that they are committed to saving we put 25,000 Rwandan Francs or about £23 in a deposit account for them. They then save each week and decide as a group how to spend the money.
These micro loans have helped to transform lives.
The women use them to buy and sell fruit and vegetables, pay school fees or buy goods like mattresses.
I went to see the film Trash last night at my local arts cinema, a couple of months after it was first released. Trash follows the lives of 3 trash picking boys in the slums of Rio and only had a limited release in general cinemas. But what a great movie for showing what life is like for the millions of people around the world who make their living scavenging on rubbish dumps. Produced by Stephen Daldry who brought us Billy Elliott and scripted by Richard Curtis who brought us Comic Relief you would expect the film to combine great acting with tackling poverty. The fact that Trash is also a realistic action movie which shows the violence and intimidation too often dished out to the world's poor makes it a film which stands apart from others in the same vein like Slumdog Millionaire. But why haven't the many different international charities who work with trash pickers used it to promote their work? Or have I missed it? When I worked at Practical Action we did some fantastic work with waste pickers in Nepal. I know a lot of other charities do similar work. Still time for them to arrange charity screenings for their members before it is released on DVD?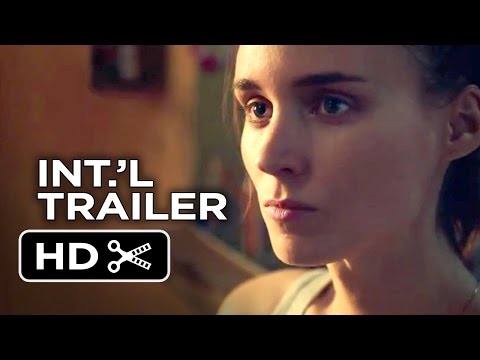 The fact that international negotiators at the climate change negotiations in Lima have agreed that for the first time all countries should contribute to cutting greenhouse gases is a step forward for the beleaguered United Nations talks. While the 'Lima call for climate action' has put off many of the most difficult decisions until the crucial talks in Paris in 2015, the fact that all countries will now be required to contribute regardless of size or wealth removes one of the barriers to a climate deal. But to 'seal the deal' in 2015  international NGOs now need to use people power to move governments like they did with the recent climate march in New York.
Predictably most of the NGOs attending were critical of what was achieved but tried to put a brave face on it. "It's definitely watered down from what we expected," said Alden Meyer of the Union of Concerned Scientists. "The countdown clock to Paris is now ticking. Countries had the chance to give themselves a head start on the road to Paris but instead have missed the gun and now need to play catch up," said Mohammed Adow, Christian Aid's senior climate change advisor.
Nicholas Milton
I am a marketing and communication expert with over 20 years experience. Over this time I have campaigned on issues I feel passionately about - conservation, climate change, racial equality, land reform, rural poverty and most recently international development. I am also a successful freelance journalist and have been published in the Guardian, Times, Daily Telegraph and the Independent.
Contact details
Email: nicholasmilton@hotmail.com Telephone: 0044 7880 622059
Subscribe to my blog