Browsing articles in "Blog"
Pastor John Bosco Kwizera is in charge of emerge poverty free projects in Gitega, Burundi. 'Bosco', as he is commonly known, fled Burundi at the end of April with his family following the political unrest there and now lives temporarily in Kigali, the capital of neighbouring Rwanda. Both his parents were hacked to death with a machete when he was 15 in the Burundi civil war in 1993.
1. Why did you have to flee from Burundi?
I was given 2 hours to leave or be killed. I had to flee in my vehicle with my wife and 4 children, my youngest daughter was just one month old. The others are boys and are aged 7, 5 and 3. I had to leave most of my life possessions behind. People warned me that I was a target because I had tried to install electricity to the African Revival Ministry Centre in Gitega (composed of a children's home and health centre). The leader of the local commune told me I had also to provide electricity for all the local people so the government could get their votes. It was far too expensive so I reluctantly said no. Then I became a marked man.
2. Do you know what is happening there now?
Yes because I am in regular contact with my friends and the staff of the African Revival Ministry Centre. The situation changes day to day but a lot of top government officials have now gone to Gitega so it is still unsafe.
3. Emerge poverty free supports 40 street children, 20 boys and 20 girls, in separates children's homes in Gitega. Do you know what has happened to them?
When I fled the children were still at the homes. They are still there now. However, they are concerned that their families may flee and they could get separated from them so they are very upset. I keep in regular contact with the staff there and speak to the children.
Today I met a really inspirational group of women in Rwanda.
Women those lives are hard but who working together have achieved a lot with your help.
In Rwanda many poor women don't have access to banking services. To help them save money emerge poverty free working with our partner Strive have set up a project called Village Saving and Loans.
Its a simple scheme. Fifteen women get together to form a small co-operative. After proving that they are committed to saving we put 25,000 Rwandan Francs or about £23 in a deposit account for them. They then save each week and decide as a group how to spend the money.
These micro loans have helped to transform lives.
The women use them to buy and sell fruit and vegetables, pay school fees or buy goods like mattresses.
I went to see the film Trash last night at my local arts cinema, a couple of months after it was first released. Trash follows the lives of 3 trash picking boys in the slums of Rio and only had a limited release in general cinemas. But what a great movie for showing what life is like for the millions of people around the world who make their living scavenging on rubbish dumps. Produced by Stephen Daldry who brought us Billy Elliott and scripted by Richard Curtis who brought us Comic Relief you would expect the film to combine great acting with tackling poverty. The fact that Trash is also a realistic action movie which shows the violence and intimidation too often dished out to the world's poor makes it a film which stands apart from others in the same vein like Slumdog Millionaire. But why haven't the many different international charities who work with trash pickers used it to promote their work? Or have I missed it? When I worked at Practical Action we did some fantastic work with waste pickers in Nepal. I know a lot of other charities do similar work. Still time for them to arrange charity screenings for their members before it is released on DVD?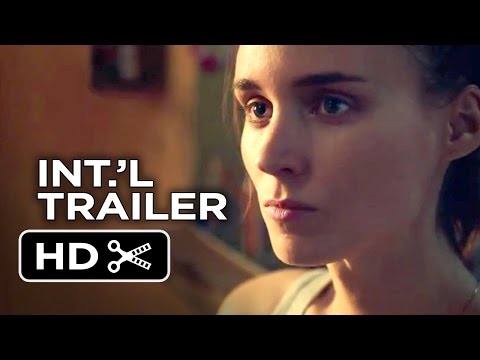 Nicholas Milton
I am a marketing and communication expert with over 20 years experience. Over this time I have campaigned on issues I feel passionately about - conservation, climate change, racial equality, land reform, rural poverty and most recently international development. I am also a successful freelance journalist and have been published in the Guardian, Times, Daily Telegraph and the Independent.
Contact details
Email: nicholasmilton@hotmail.com Telephone: 0044 7880 622059
Subscribe to my blog