Browsing articles in "Blog"
Young people do care about the future of the NHS – watch this video (Warning contains strong language from the outset).  The rapper is MC NxtGen, a 22 year old binman from Loughborough. According to the Guardian the rapper, real name Sean Donnelly, has found himself a viral YouTube and Twitter sensation after recording the track. Instead of the traditional hiphop themes of bling, booty and babes, Donnelly has recorded a caustic three-minute rap about the Department of Health's white paper "Equity and Excellence: Liberating the NHS", and dedicated it personally to the health minister. Even Lansley himself has been moved to comment. "We will never privatise the NHS," he told the Guardian. "But I'm impressed that he's managed to get lyrics about GP commissioning into a rap." It ends with a quote from Aneurin 'Nye' Bevan, the founding father of the NHS, "The NHS will last as long as there are folks left with the faith to fight for it".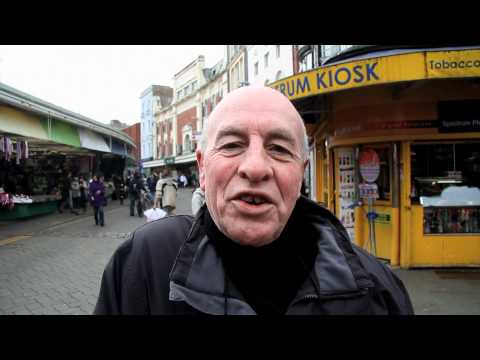 Tomorrow my previous employer the Commission for Rural Communities (CRC) will be wound down. Although the organisation itself will continue with a handful of staff, for most people tomorrow is effectively their last day. Over 50 people will be made redundant including me. Today in the Guardian one of my colleagues David Land, a senior policy advisor at the CRC, talked about how this had affected both the organisation and him personally. The article is similar to a comment piece I did for the paper. Yet David is far from down. Read more >>
Today I happened to come across two really interesting updates on previous blogs I have written about the Chilean miners and Adders. Firstly the miners. I was lucky enough to meet one of the 33 miners Jose Henriquez in January and hear at first hand about their ordeal. Tonight on BBC2 at 7pm there was an evocative film entitled 'Chilean miners: What happened next'. It followed the lives of three of the 33 miners and showed how they had fared since they were freed. It centred on a charismatic miner called Edison Pena who became known as the underground runner and Elvis impersonator. Since being freed he had been feted around the world including appearing on TV shows in Germany and Italy where he had got to fulfil his lifetime ambition of impersonating Elvis. Unfortunately, his new found celebrity status had also resulted in a rapid demise into drug and alcohol addiction and put his marriage under huge pressure. The other miners also suffered from recurring nightmares and psychological issues. A gripping and moving story. Read more >>
Nicholas Milton
I am a marketing and communication expert with over 20 years experience. Over this time I have campaigned on issues I feel passionately about - conservation, climate change, racial equality, land reform, rural poverty and most recently international development. I am also a successful freelance journalist and have been published in the Guardian, Times, Daily Telegraph and the Independent.
Contact details
Email: nicholasmilton@hotmail.com Telephone: 0044 7880 622059
Subscribe to my blog