Sharks have been much in the news recently following the attacks at Sharm El Sheikh. However, new research has indicated that sharks may be colour blind according to The Los Angeles Times.
Nathan Hart, associate research professor at the University of Western Australia said  "Now we know a bit more about how such sharks see the world, it may be possible to design swimming attire and surf craft that have a lower visual contrast to sharks and, therefore, are less 'attractive' to them. After all, most shark attacks are thought to be the result of curiosity on the part of a shark that has been attracted to an unusual stimulus, rather than some premeditated ambush."
Hart said that the discovery may also assist in the development of fishing gear that could reduce accidental catches of sharks by long-line trawlers."This may help us to design long-line fishing lures that are less attractive to sharks — whilst still effective for the target fish species — and thus help to reduce the massive by-catch of sharks in this industry,"
Which is good news for humans and sharks, especially when commercial and recreational fishing continues to kill over 100 million sharks every year.
Pictures of Great White Sharks taken on a press trip in 2010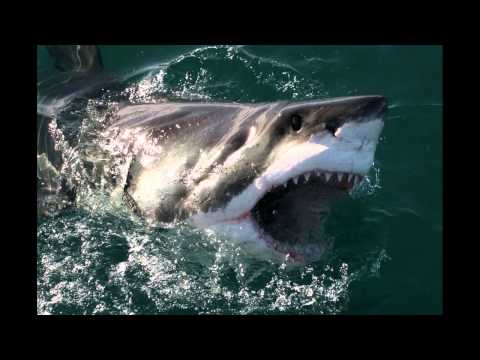 Nicholas Milton
I am a marketing and communication expert with over 20 years experience. Over this time I have campaigned on issues I feel passionately about - conservation, climate change, racial equality, land reform, rural poverty and most recently international development. I am also a successful freelance journalist and have been published in the Guardian, Times, Daily Telegraph and the Independent.
Contact details
Email: nicholasmilton@hotmail.com Telephone: 0044 7880 622059
Subscribe to my blog